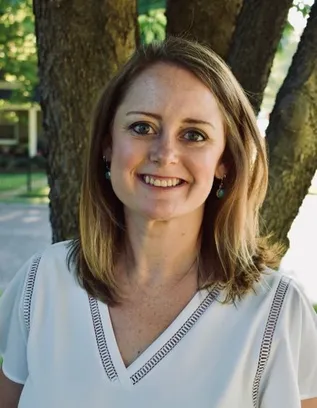 Founder/Director
Amanda Bittner, PHD, LPC (MO), LCPC (IL), CCMHC, ACS
DBT-Linehan Board of Certification, Certified DBT Clinician
Areas of Expertise: Borderline Personality Disorder, PTSD/trauma, depression, anxiety, emotion dysregulation, non-suicidal self-injury, chronic suicidal ideation, relationship issues, couples counseling, codependency, clinical supervision, clinical training

Treatments Provided: Dialectical Behavior Therapy (DBT), Cognitive Behavioral Therapy (CBT), Prolonged Exposure (PE), Motivational Interviewing (MI), Integrative Behavioral Couples Therapy (IBCT)
Certifications: DBT-Linehan Board of Certification, Certified DBT Clinician (DBT-LBC, 2017); Certified Clinical Mental Health Counselor (CCMHC, 2018); Approved Clinical Supervisor (ACS, 2016); DBT Core Certified by DBTmo (MO Department of Mental Health, 2011)
Education: PHD Counselor Education & Supervision (University of Missouri-St. Louis, 2019); MA Community Counseling (Loyola University Chicago, 2009); BS Psychology (University of Illinois at Urbana-Champaign, 2007)
Accepted Insurance Plans: Out-of-Network (superbill can be provided)
Private pay fee: $165 per individual session (sliding scale sometimes offered)
Dr. Amanda Bittner (she/her) founded Upaya Counseling, LLC in October 2020. She provides therapy as well as supervision for clinicians pursuing counseling licensure. She supervises and trains the therapists of Upaya and has provided training on various topics for clinicians in the St. Louis community. Amanda has 13+ years of clinical and supervisory experience; she is licensed in Missouri and in Illinois. Amanda also occasionally teaches graduate level counseling coursework at the University of Missouri St. Louis. At Upaya, Amanda works with adolescents, adults, and older adults; she provides individual, couples, and group therapy.
In 2017, Amanda became a DBT-Linehan Board of Certification, Certified DBT Clinician. This requires years of successful treatment delivery of DBT, commitment and adherence to the treatment model, and exhibition of the required therapeutic skills of DBT. Amanda's expertise in DBT and other evidence-based treatments as well as her doctoral training as a counselor educator and supervisor has allowed her to develop and lead Upaya's team of highly skilled clinicians. She is the leader of Upaya's DBT Consultation Team.
In her free time, Amanda loves to work on home projects, play with her two dogs Lexie & Joanie, exercise, and see movies at the theater. Please reach out if you are interested in doing therapy or supervision for licensure with Amanda by emailing [email protected] or calling 314-252-0675.